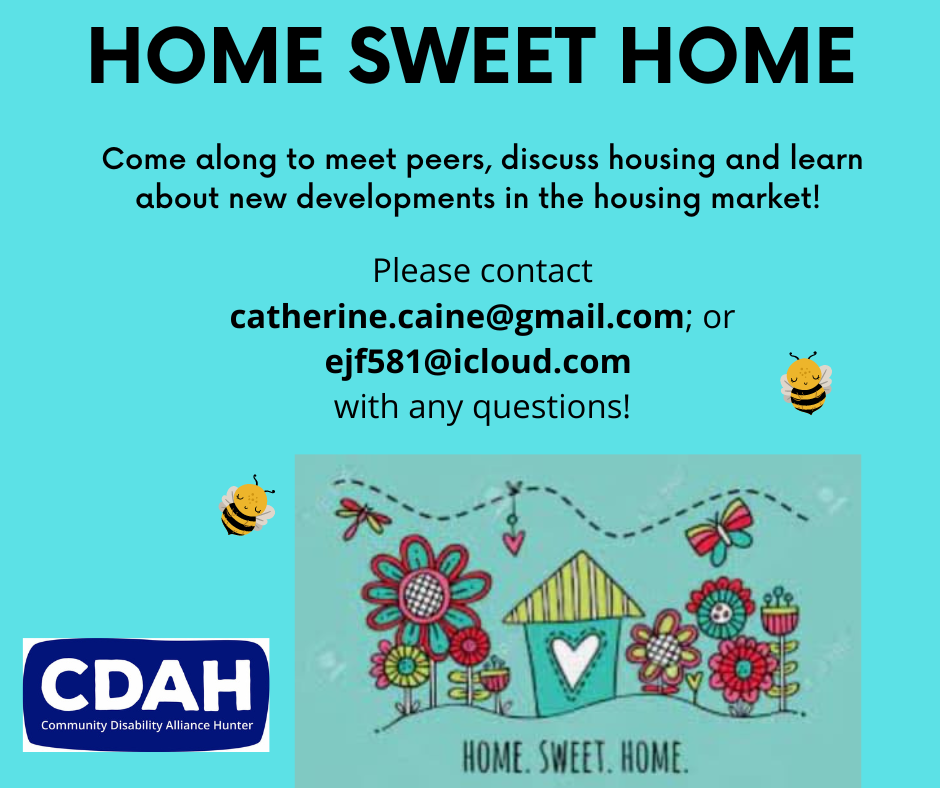 Home Sweet Home
Please contact Catherine on catherine.caine@gmail.com;
or Erin on ejf581@icloud.com if you have any questions or if you need support with your housing situation!
We can support you to find housing that meets your needs, and we have resources so you can be happy, safe, and comfortable in your home.
This is a group for peers with a disability in the Hunter area, we try to solve housing problems and also work to make housing more accessible for us all.