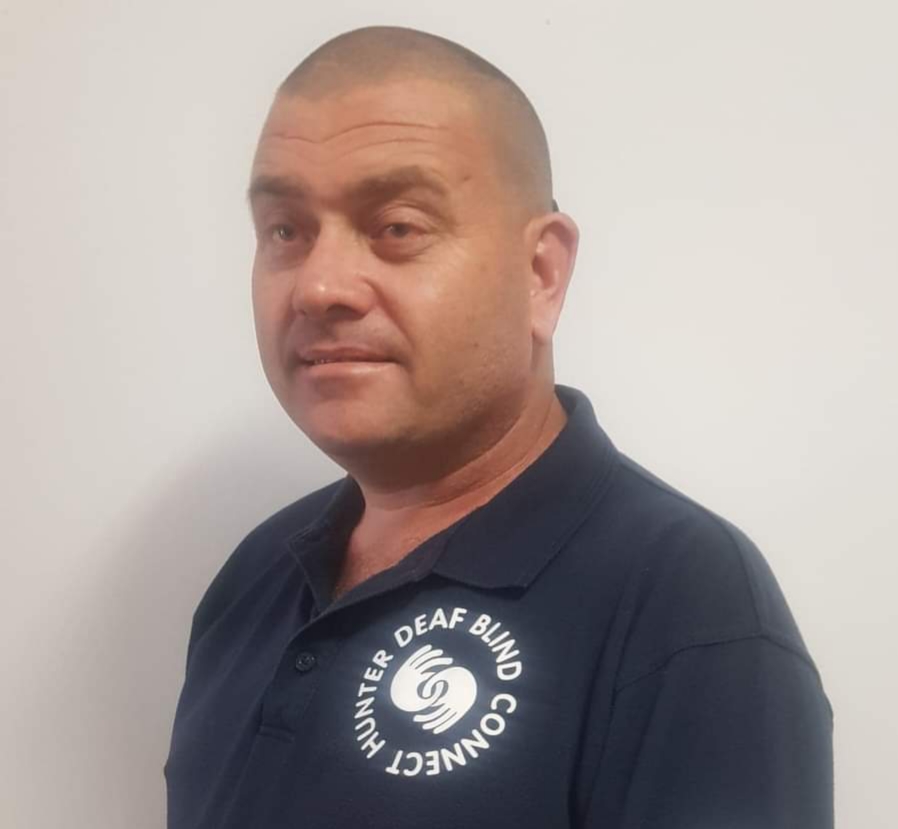 Geoff Locock
Peer Mentor
Hello my name is Geoff. I'm deafblind and a bulldogs supporter.
I live on my own in the Hunter Valley, Cessnock, paying off a mortgage.
Im an outgoing person who loves the outdoors, camping, fishing, swimming and walking my dog on the beach and I regularly attend catch up Deaf coffee groups where I promote deafblindness.
I have a pool table in my home I also enjoy a game with friends and family. I love to stir people to make them happy and smile!
Currently I am working at CDAH working with DeafBlind Connect and I am committed to supporting my peers.
We have our own facebook page I work on, giving updates, organising Zoom sessions through Covid lockdown to keep connected, organise drop-in days at CDAH fortnightly to catch up over a coffee.
I organised a fundraiser where we designed a T-Shirt to raise awareness for deafblind. I have a dog, Indie, and I use a white cane also. I use a range of technology for seeing and hearing.
As a peer mentor I can support you with:
Living independently
Travel
Cooking
Taking care of finances- How to own your own home
NDIS Self Management
Teach a range of communication styles such as tactile, Auslan, ASL, and hand over hand to build better connections.
Provide further assistance with appropriate organisations that offer support for hearing and vision loss.