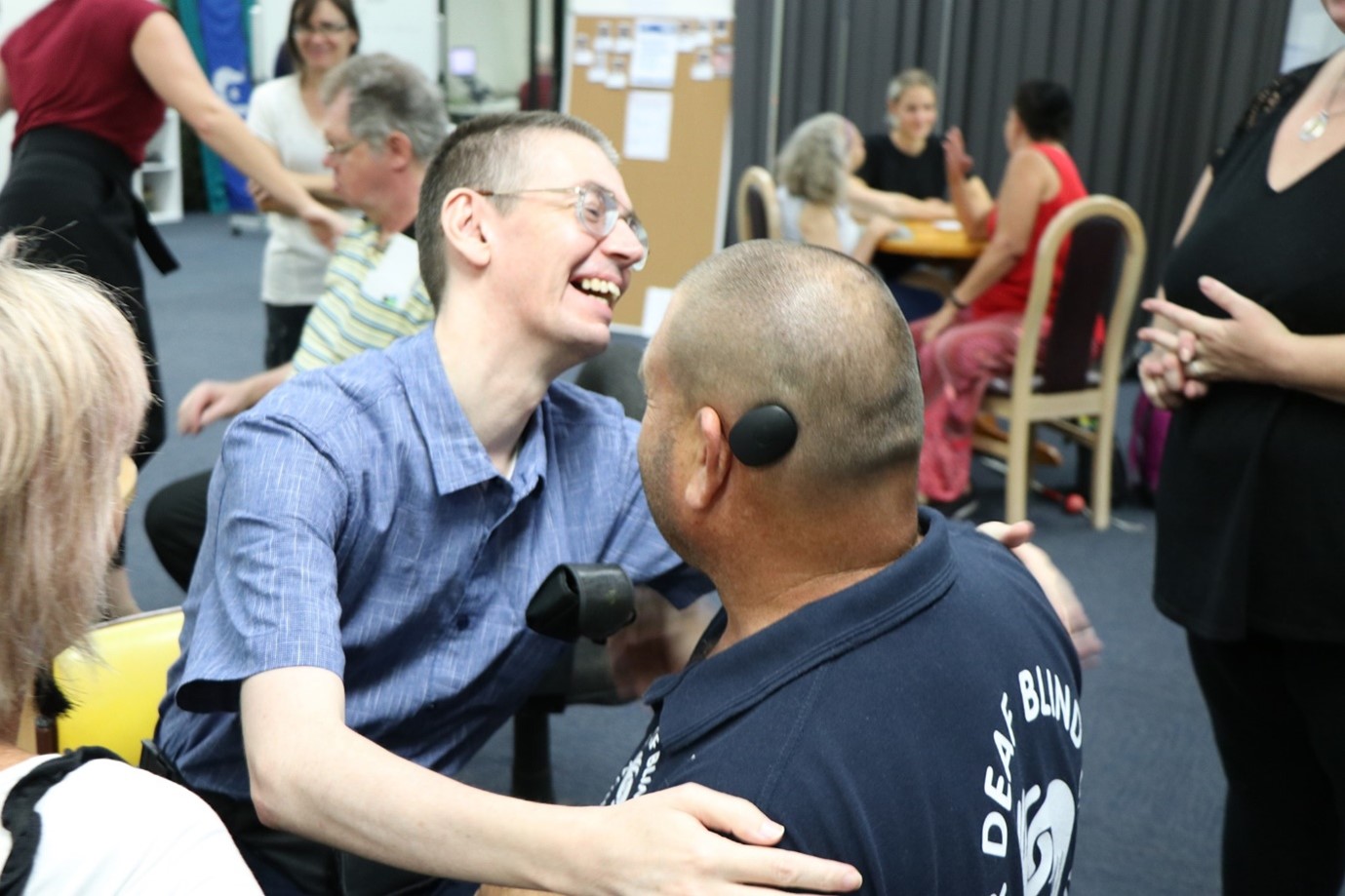 CDAH Office – 202 King, St Newcastle
Date
Drop-in Fridays are provided fortnightly on a Friday from 10am-1pm for free
The dates for 2023 are
July 7th and 21st (at Speers Point Park)

August 4th and 18th
September 1st, 15th and 29th
October 13th and 27th
November 10th and 24th
December 8th – Christmas Party
Location
We meet at the CDAH Office – 202 King, St Newcastle
Please contact Justine justine@cdah.org.au or Alisha alisha@cdah.org.au for information on how you can join.
Details
Hunter Deafblind Connect is a network of people working towards inclusion for deafblind people living in the Hunter region including those who have moved out of the Stockton Centre, most of whom only have paid supports in their life. For many this is the first time people have had the chance to meet and become involved in the local Deafblind community. 
Through Hunter Deafblind Connect a fortnightly drop-in space has been developed for Deafblind people and those committed to supporting them to be fully included in our community. 
This is a safe fun space for Deafblind peers and allies to: 
Meet and build friendships with each other. 

Support each other, share skills, and learn from each other. 

Develop stronger relationships and build a stronger community together. 

Uphold the communication rights of each person as a priority to ensure they are included and involved. 

Connect, develop new skills and exchange information. 
For more information check out Hunter Deafblind Facebook page or contact Geoff Locock geoff@cdah.org.au or Justine Lorenz justine@cdah.org.au 
Let us know if you are attending so that we can stay Covid safe. 
We believe that everyone deserves a friend.  We believe that everyone should have someone in their life who isn't paid to be there.