Peer Mentoring
Spend time with a Peer Mentor at CDAH and Change your life.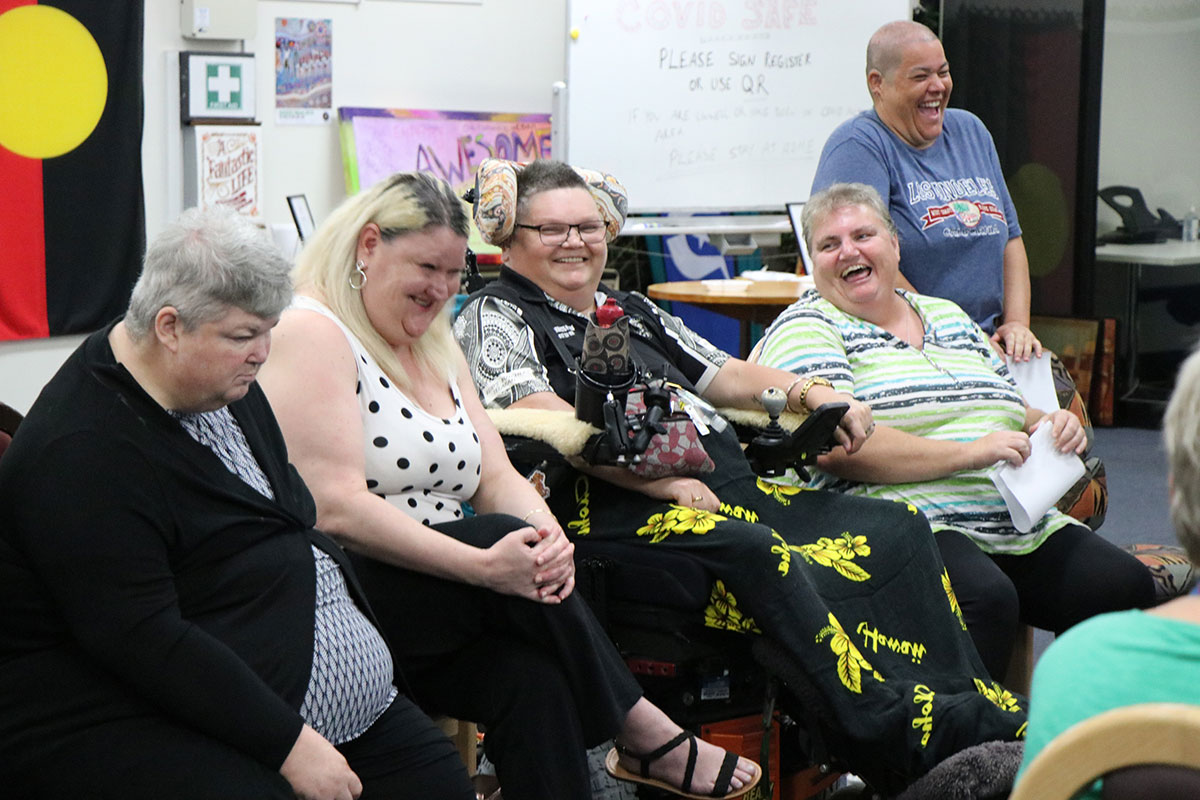 What is Peer Mentoring? 
CDAH Peer Mentoring is when a person with lived experience of disability supports another person with disability to achieve a change they want to make in their life. 
Peer mentoring offers a range of ways peers with disability can get involved at CDAH. 
CDAH has been offering one-to-one peer mentoring since 2016 and has contributed to training of peers in the Hunter and Sydney in collaboration with DDA (Diversity Disability Alliance) CID, (the NSW Council for Intellectual Disability and the NSW Deaf Society.
Our peer mentors receive specially designed training which includes lots of useful such as skills:
Reflective listening, 
Assisting another person to set, review and achieve goals
How to build connections
How to open and close the peer mentoring relationships
How to have difficult conversations.
What to do when things go wrong in the mentoring relationship
How to promote our skills, offerings and lived experience as mentors
The opportunity for some peers to train other peer mentors in a "train the trainer" approach. 
Peer Mentoring also explores and aims to grow personal qualities and values within the mentor. These include: 
Empathy, 
Perspective-taking
Awareness of the difference between mentoring and friendship
Awareness of our biases, assumptions and opinions and their impact on our mentoring and other relationships.
The underlying values of peer support
The importance of life-long learning
Leadership skills
We are currently developing more opportunities for peer mentors to come together and learn from each other through on-going training and our "Community of Practice" for the Peer Mentor support network. As well as building our one-to-one peer mentoring, we are working to ensure that peer mentors are using their skills and passions throughout CDAH by contributing to other projects such as Speak Up Hunter, the Members Action Group and training facilitation.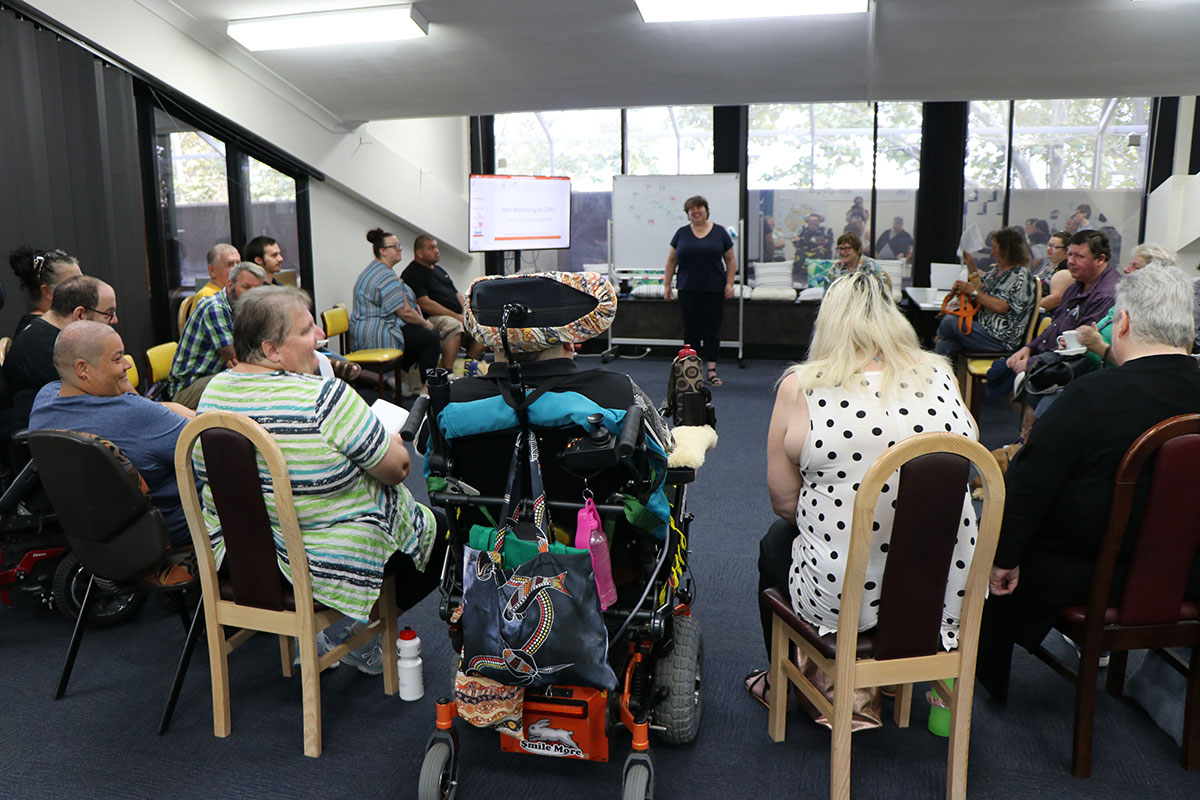 Spending Time With a Peer Mentor Could Change Your Life
Do you have something in your life that you'd like to change? Would you like someone who has achieved similar change to mentor you?
All you have to do is contact our peer mentor coordinator with an idea about why you want to work with a mentor, and we'll take you through each step of the process. We'll work with you to find the ideal mentor for you and put you in contact with each other.
Together you will set your goals and start making things happen! We'll check in with you along the way and ask you to tell us about your experience so we can keep improving what we offer.
Why be mentored by a peer at CDAH?
We understand YOU are the expert in your own life!
We value the lived experience of people with disability
We want to help people make REAL change – not just tick boxes
We offer role models to show that it can be done!
We want to help build people's confidence, skills and resilience
We aim to build community and friendship to broaden our understanding and grow our collective knowledge base
We know working with someone with the lived experience offers a great alternative (or addition to) other formal or traditional pathways for achieving personal change
How Can I Be Mentored or Become Mentor at CDAH?
Do you have skills, passions and life experiences you would like to use to work with other people with disability to reach their goals? CDAH Peer Mentors are trained in peer support, listening skills, empathy, goal setting and evaluation skills.
Would you like to have a peer mentor from CDAH to work with you to achieve your goals and dreams?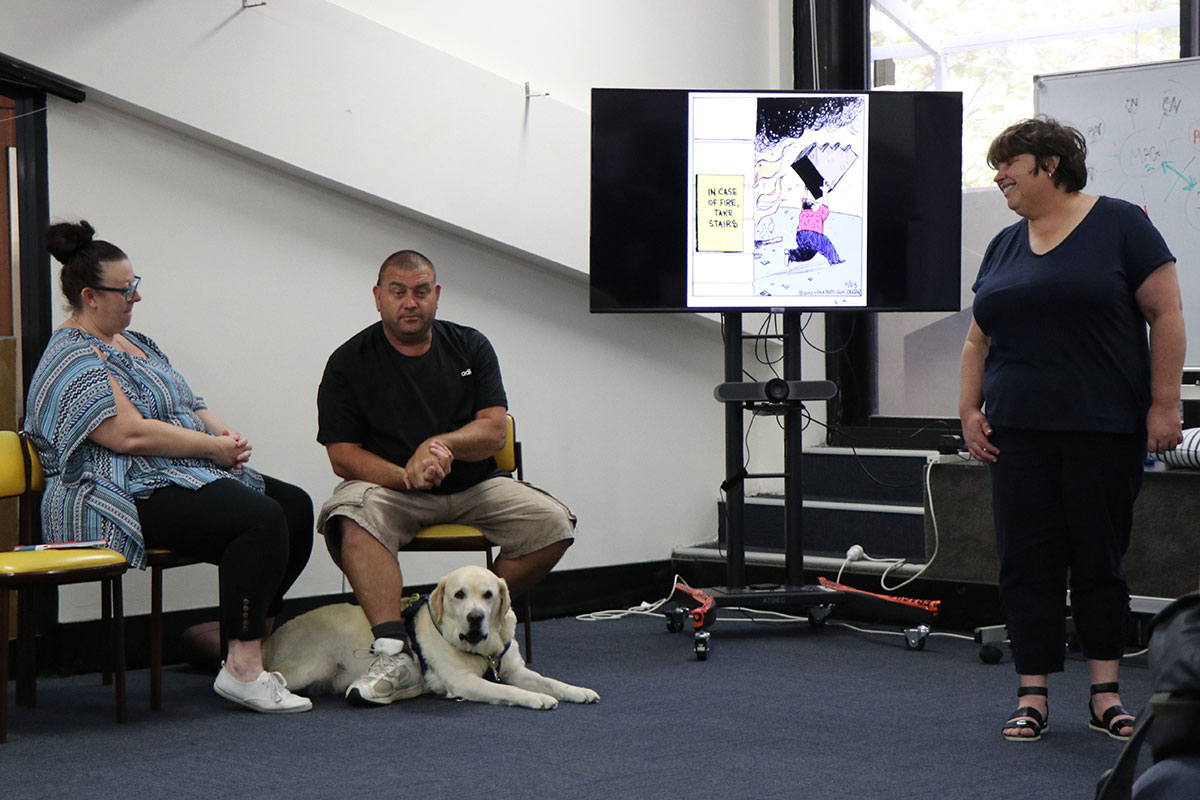 Contact Us
Find out more about getting a mentor or becoming a peer mentor at CDAH by contacting the Peer Mentor Coordinator Sinead.
Please send an email to sinead@cdah.org.au or call/text 0427 905 702 and I'll get in touch.
Request a CDAH Peer Mentor using the button below.