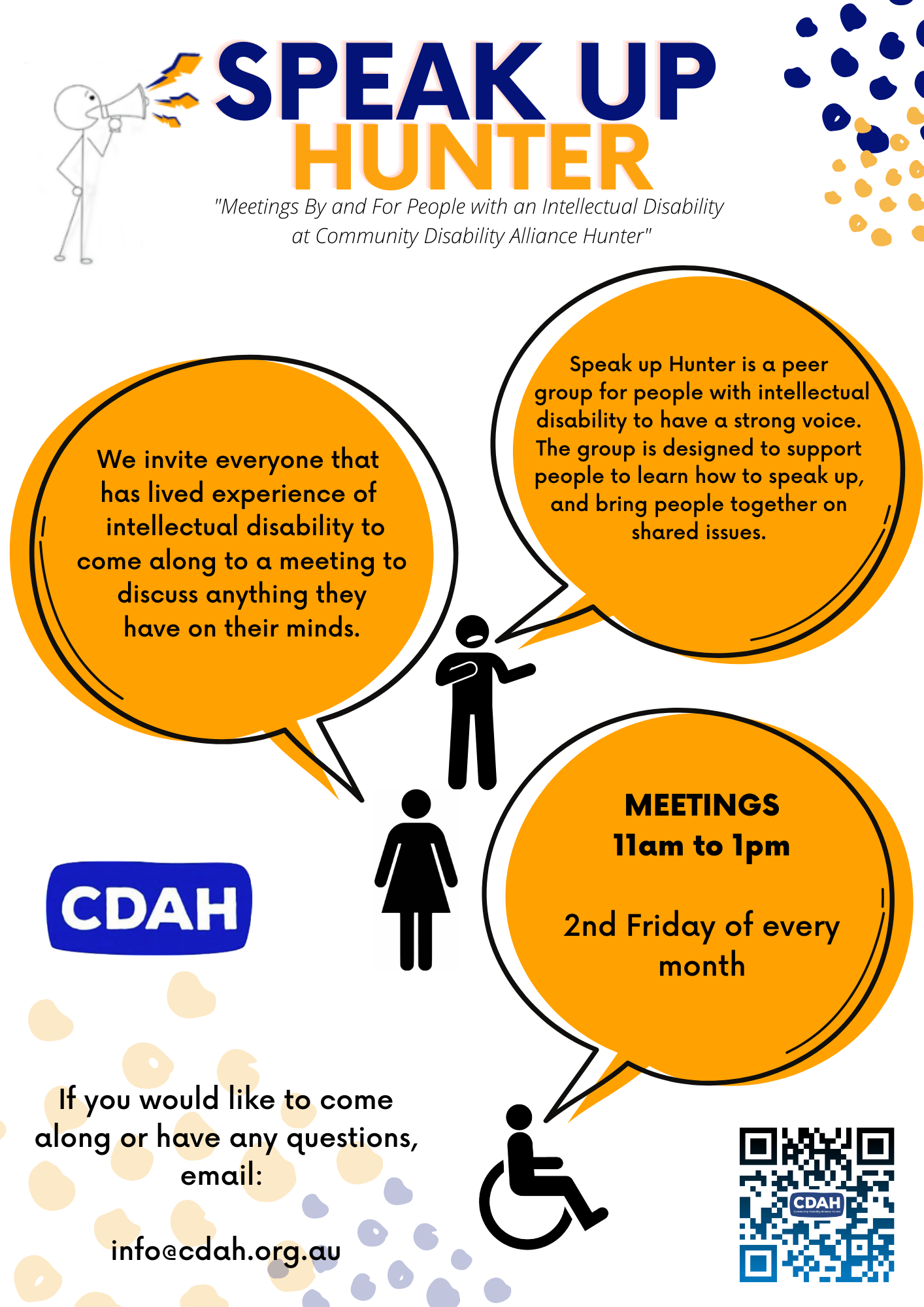 Speak Up Hunter
This peer group meets on the 2nd Friday of every month: 11:00 am to 1:00 pm
Speak up Hunter is a peer group for people with intellectual disability to have a strong voice. The group is designed to support people to learn how to speak up, and bring people together on shared issues.
We invite everyone that has lived experience of intellectual disability to come along to a meeting to discuss anything they have on their minds.
The group meets once a month.
For more information or to show your interest please email sarah@cdah.org.au or SMS/Call 0490 053 454