Watch This Space For Job Opportunities Coming Soon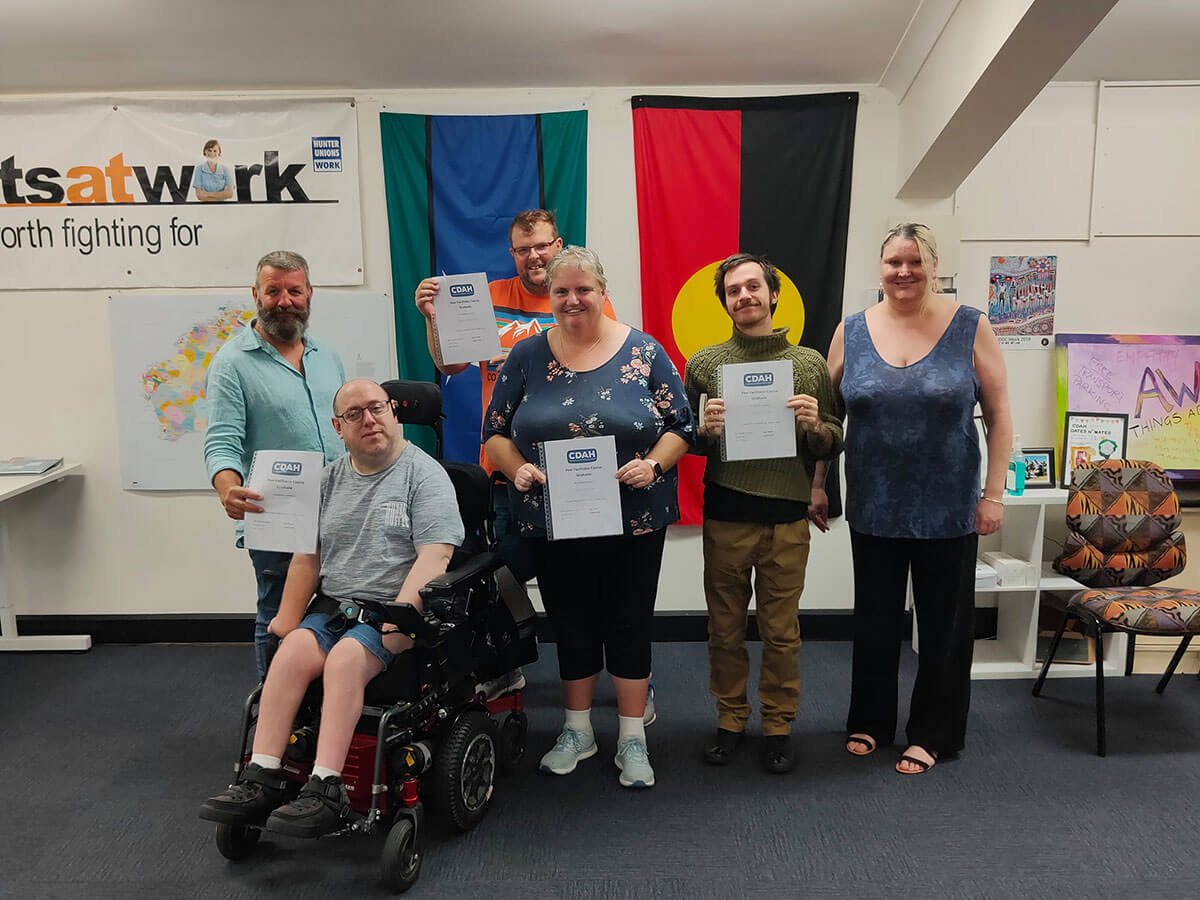 Work on issues
that matter
Find out new ways of doing things
Create solidarity
and pride




Share info with
each other
Build a movement
for action
Have friendship
and support
Change things for
the better

Community Disability Alliance Hunter stands in solidarity with the traditional custodians of the land. We pay our respects to Elders past present and emerging. We acknowledge that this land always was and always will be Aboriginal land.
Donate to us
We are an independent, collective voice committed to full inclusion and active citizenship. We are the first peer-led organisation established to prepare people for the national disability insurance scheme and we are forging new directions!
Volunteer with us
Would you like to Volunteer at CDAH?
Sign up to our eNewsletter