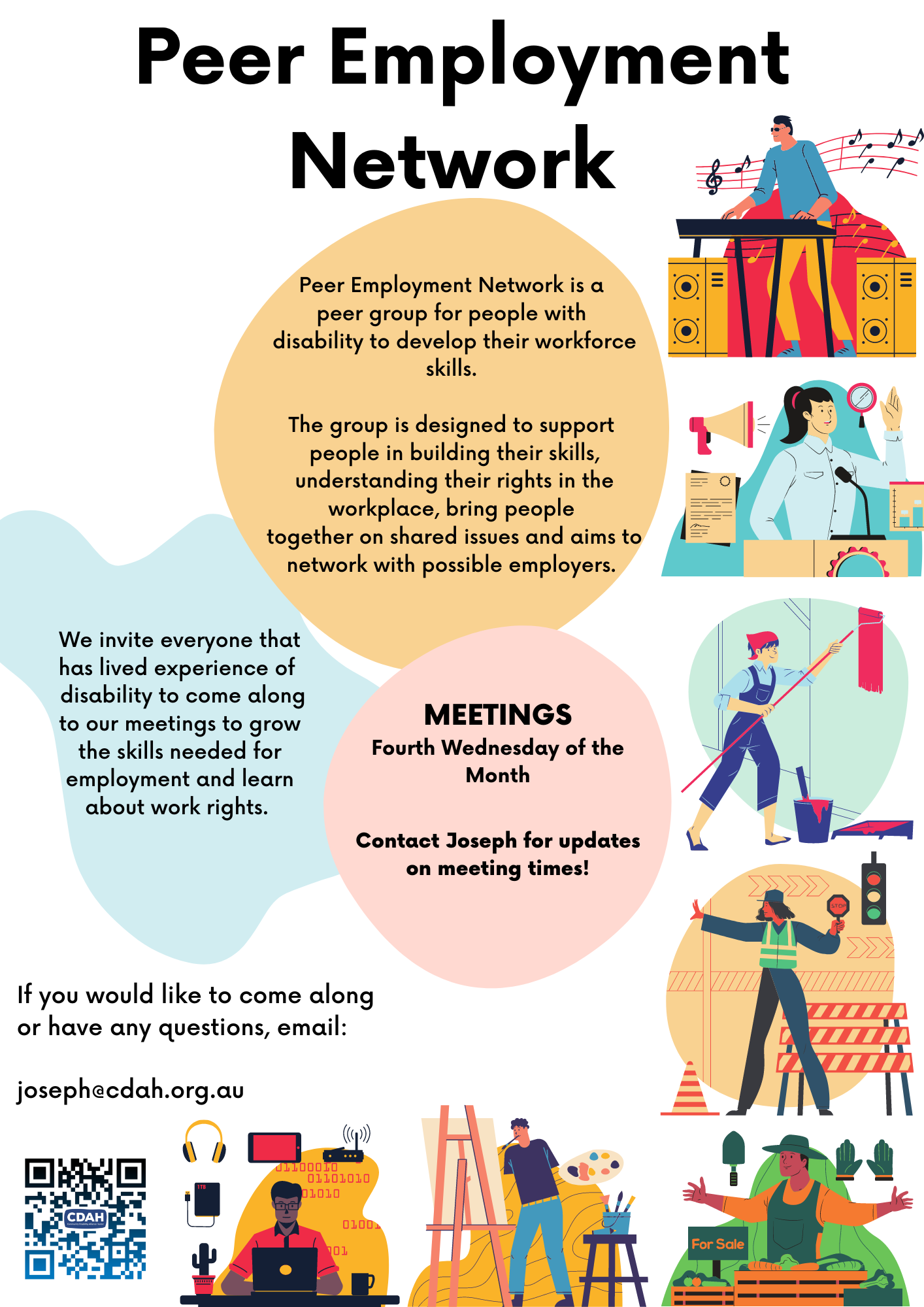 Peer Employment Network
Meeting as required, contact Joseph if you want more information
Peer Employment Network is a peer group for people with disability to develop their workforce skills.
The group is designed to support people in building their skills, understanding their rights in the workplace, bring people together on shared issues and aims to network with possible employers.
Join our Employment Peer Network where you can learn from and share experiences with other people with disability and maybe even network with potential employers. This group is run by Joseph Popov, a peer mentor and Law student. He has a passion for employment and disability rights. Come along and have your questions around getting a job or your rights in the workplace heard.
We invite everyone that has lived experience of disability to come along to our meetings to grow the skills needed for employment and learn about work rights.
If you would like any further information,
email: joseph.popov96@gmail.com