peer mentor profiles
We are an independent, collective voice committed to full inclusion and active citizenship. We are the first peer-led organisation established to prepare people for the national disability insurance scheme and we are forging new directions!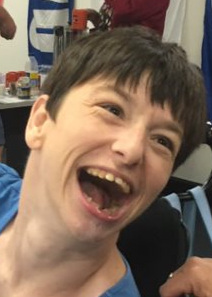 Cayt Weir
Peer Mentor
Hey!  I am Cayt . I am thirty and I have Cerebral Palsy. I am in a power chair and communicate through a communication device, however the disability in no way stops me!  
I went through mainstream school, TAFE, and am currently in my fourth and final year of social work at the University of Newcastle. 
I believe in equality and work well with people of all different backgrounds and disability. 
 For fun I like to travel, go to concerts and theatre, go out with friends and play with my puppy.  
As a mentor I offer you: 
My experiences as a person living with Cerebral Palsy 

 

My understanding that everyone with this disability is different

 

My experience with assistive technology as well my personal experience with wheelchairs, communication devices, switches, car accessibility etc. 

 

My experience of traveling with a wheelchair, hotel accessibility and flying when you have a disability

 

My skills in rostering and problem solving for managing a team of support workers

 
My expertise in navigating various education systems including mainstream public schools, TAFE and university