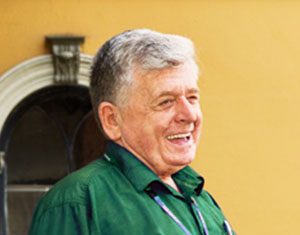 Douglas Holmes
Peer Mentor
My name is Douglas, I'm 70 years old and love Country and Western music. I retired in 2018 and currently volunteer at CDAH of a Thursday and co-facilitate CDAH Members Action Group. 
My psychosocial disability is not obvious. I have periods of hearing voices constantly gossiping in the background. Between episodes, I appear well. I choose not to take medications to stop these episodes. These events have left me with significant changes to my memory, concentration, energy, motivation, and capacity to work as a Truck Driver. 
As a mentor, I can support you to think about the best questions to ask if you have an idea that you would like to turn into a business or money-making concern that doesn't impact on your ability to receive benefits from Centrelink.    
I can also help you figure out where and how to get help if you are finding life difficult. Again, I am not a counsellor or a psychologist, but I can help you think about what might be the best way that you could get help. No one deserves to live a life where they are anxious, depressed, or in conflict, as, for the most part, help is available.  
My lived experience has blessed me with a lot of resilience and I have come to know that lilies only grow in the valleys so when times are rough the special things about life reveal themselves.