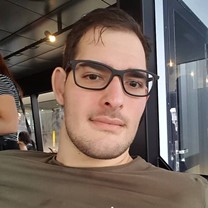 Joseph Popov
Peer Mentor
Hello, my name's Joseph. As a former mentee, I'm looking forward to putting into practice all the things I've learnt from my mentors over the years.
I am an avid and confident user of technology. In my free time I love to read, socialise and watch movies.
I'm in my fourth year of university studying a Bachelor of Social Science/Laws degree.
I also have some experience in conquering depression after going through a real rough patch between 2016-17.  My lived experience has taught me how to overcome challenges.
I truly feel that people with a disability can, and do, actively and positively contribute to the community.
As a mentor, I can help you:
build confidence in speaking up for yourself
getting through high school and university life
develop skills in looking and applying for a job
help cope with mental health challenges