Training for Organisations
Here At CDAH We Currently Offer A Range Of Training Courses For Organisations, Community Groups, School, Unis Etc Across The Hunter And New South Wales.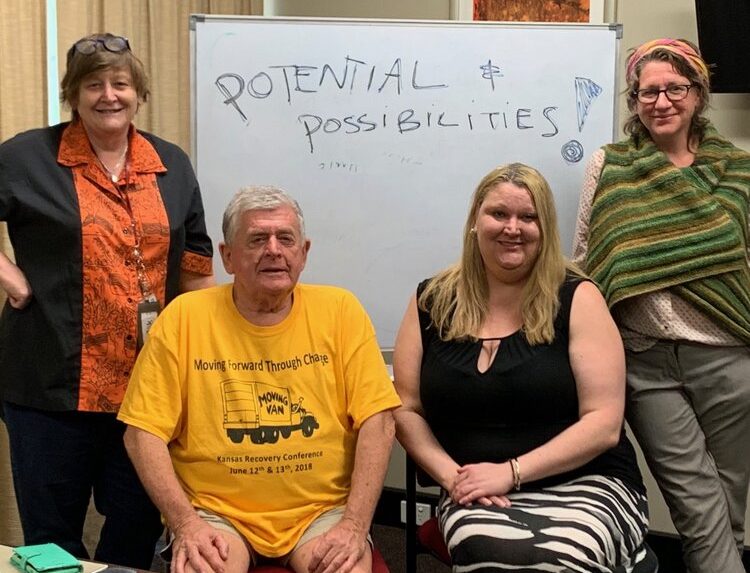 All our training aims to contribute to a just society where people with disability have active citizenship through full social, economic, cultural and political participation.
Potential and Possibilities
"Potential and Possibilities" is a peer-led workshop for organisations working with people with lived experience of mental illness. The aim of the workshop is to show the large range of possibilities available when people have more control over their NDIS funding and have more voice and choice about their support. Some of the issues we touch during the workshop are:
What are my biases & judgements when working with someone?
How do I do a great job when working with bureaucracy?
Individuals are the customer … how can I support them to buy what they need?
It's OK for people to expect more than 'what we had before'
The workshops are run by peer workers who developed the content and facilitate the workshop.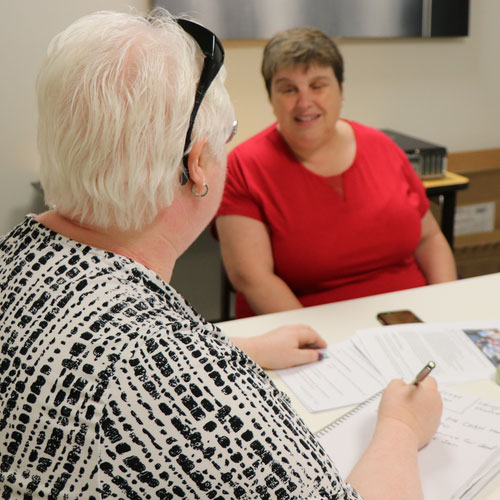 Inclusion Training
In 'Inclusion Training' participants will learn about what every day life is like for people with disability. Two members of CDAH with lived experience of disability will share their stories of getting an education, working jobs and being involved in Australia's political system.
In all the stories you will learn what you can do to make Australia a more welcoming and inclusive place. Getting to know people with disability and their stories is one of our key messages in this workshop.
"We are people first. Our disability is important, but we are not our disability. Respect is key."
Home Meetings
With our 4-hour workshop "Home Meeting Training" we want to improve the quality of service delivery for people with disability who share their home with others. Our aim is to give voice to residents so that they are better engaged in the day to day running of where they live and what they do. CDAH acts as a resource and support for staff to raise awareness of the needs and rights of the residents, drawing on the expertise of people with disability who have  previously lived in large residential centres. Some of the questions we discuss during the training are:
How can we assist someone to have a voice when they do not communicate in a conventional way?
How can we assist someone to become more engaged in running their home?
How can we ensure we have enough time and resources to run home meetings in a meaningful way?
The participants of this workshop will learn how to be alert to any attempts to interact and how to include people in the conversation. CDAH also offers mentoring for "home meeting champions" to support person centred practice leadership in running home meetings with people they support.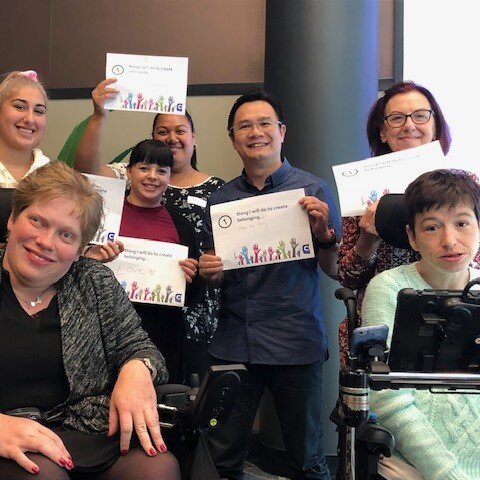 Keeping It Real
"Keeping It Real" is a 3-hour interactive training session for disability support practitioners where you will hear directly from people with disability about what matters most to us. We explore the history of disability, the lived experience of people with disability in Australia and how you can make a difference – every day, every moment – to the lives of people with disability.
Using stories, group discussions and activities, together we will explore:
The history of disability
Human rights
Person centred approaches
Building belonging and citizenship for all
If you are interested to find out more about training or anything else CDAH has to offer please contact us at info@cdah.org.au.
"At CDAH we live by the disability rights catch cry, nothing about us without us. Good change happens when we are recognised as the experts in our own lives."