peer mentor profiles
We are an independent, collective voice committed to full inclusion and active citizenship. We are the first peer-led organisation established to prepare people for the national disability insurance scheme and we are forging new directions!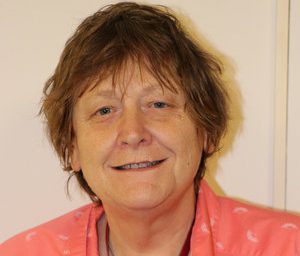 Deb Hamilton
Peer Mentor
My name is Debbie I'm 60 years old and music is my passion. 
Forty years ago, I 'came out' as a lesbian. I studied medicine and became a doctor with an interest in sexuality and gender issues.  
Six years ago, I stopped working as a doctor and now work part-time at CDAH. 
My 'psychosocial' disability isn't obvious, but stigma is. 
As a mentor I can support you to think about the best questions to ask your doctor. 
Coming out as someone who is gay, lesbian, bisexual, transgendered, asexual or intersex can be terrifying. I can support you to find ways to express your sexuality, gender and deal with issues in relationships. 
Finally, my lived experience of a mental illness has blessed me with a lot of resilience, and I have come to know that lilies only grow in the valleys so when times are rough the special things about life reveal themselves.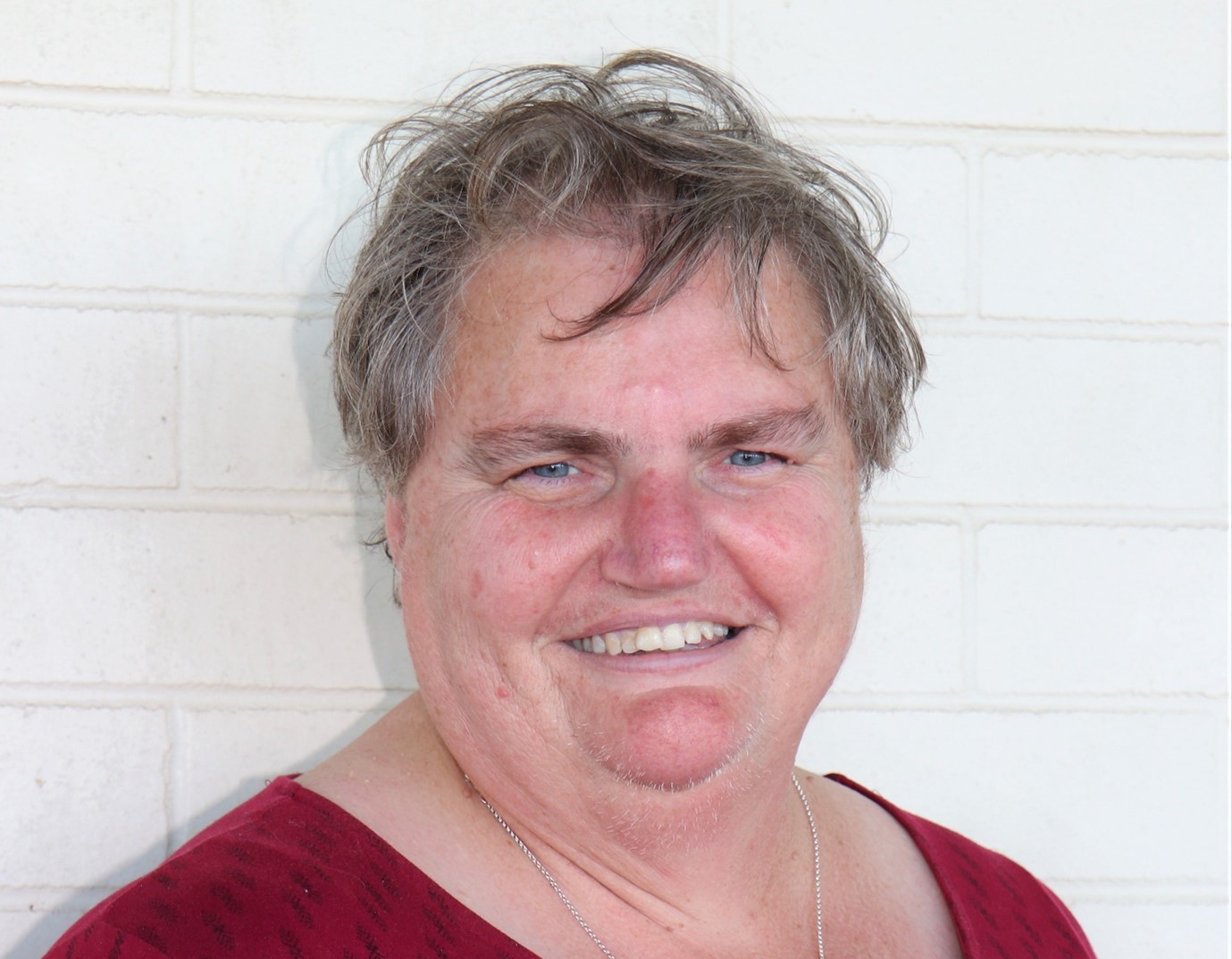 Sarah Simmonds
Peer Mentor
Hi, my name is Sarah. I have a mild intellectual disability but it has not stopped me from doing things I am passionate about!
From teaching Zumba to volunteering in the community (supporting people with disability and working in community building soup kitchens serving food). I also do arts and craft, photograph and travel and wish to turn these into my own business one day.
I have been volunteering for over 25 years now for various organisations like New Lake Peer Support, Stockton Centre, Healthy Change Challenge, Soul Café and CDAH.
I have also travelled independently overseas to places like Vietnam, Europe and New Zealand.
I am one of the coordinators for a Peer Group called Speak Up Hunter. Which is a group for people with intellectual disability to come together and learn how to speak up for themselves.
My Hobbies are playing cricket, seeing my family and friends, photography, reading, knitting and Zumba.
The reason I am a Peer Mentor is I like helping people to achieve their goals.
I can offer mentoring in:
Travel training eg. How to use public transport, getting an opal card, reading a timetable
How to organize and go travelling around Australia (and Overseas when it is Covid safe)
How to speak up for yourself and self advocate
How to become a volunteer and connect with volunteers services
How to be come a Zumba instructor, getting your qualification
How to cast on and off, what needles and wool to buy
Money management. How to budget your money
Social connection and different community groups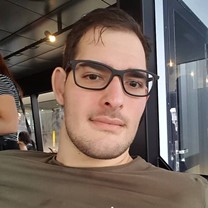 Joseph Popov
Peer Mentor
Hello, my name's Joseph. As a former mentee, I'm looking forward to putting into practice all the things I've learnt from my mentors over the years.
I am an avid and confident user of technology. In my free time I love to read, socialise and watch movies.
I'm in my fourth year of university studying a Bachelor of Social Science/Laws degree.
I also have some experience in conquering depression after going through a real rough patch between 2016-17.  My lived experience has taught me how to overcome challenges.
I truly feel that people with a disability can, and do, actively and positively contribute to the community.
As a mentor, I can help you:
build confidence in speaking up for yourself
getting through high school and university life
develop skills in looking and applying for a job
help cope with mental health challenges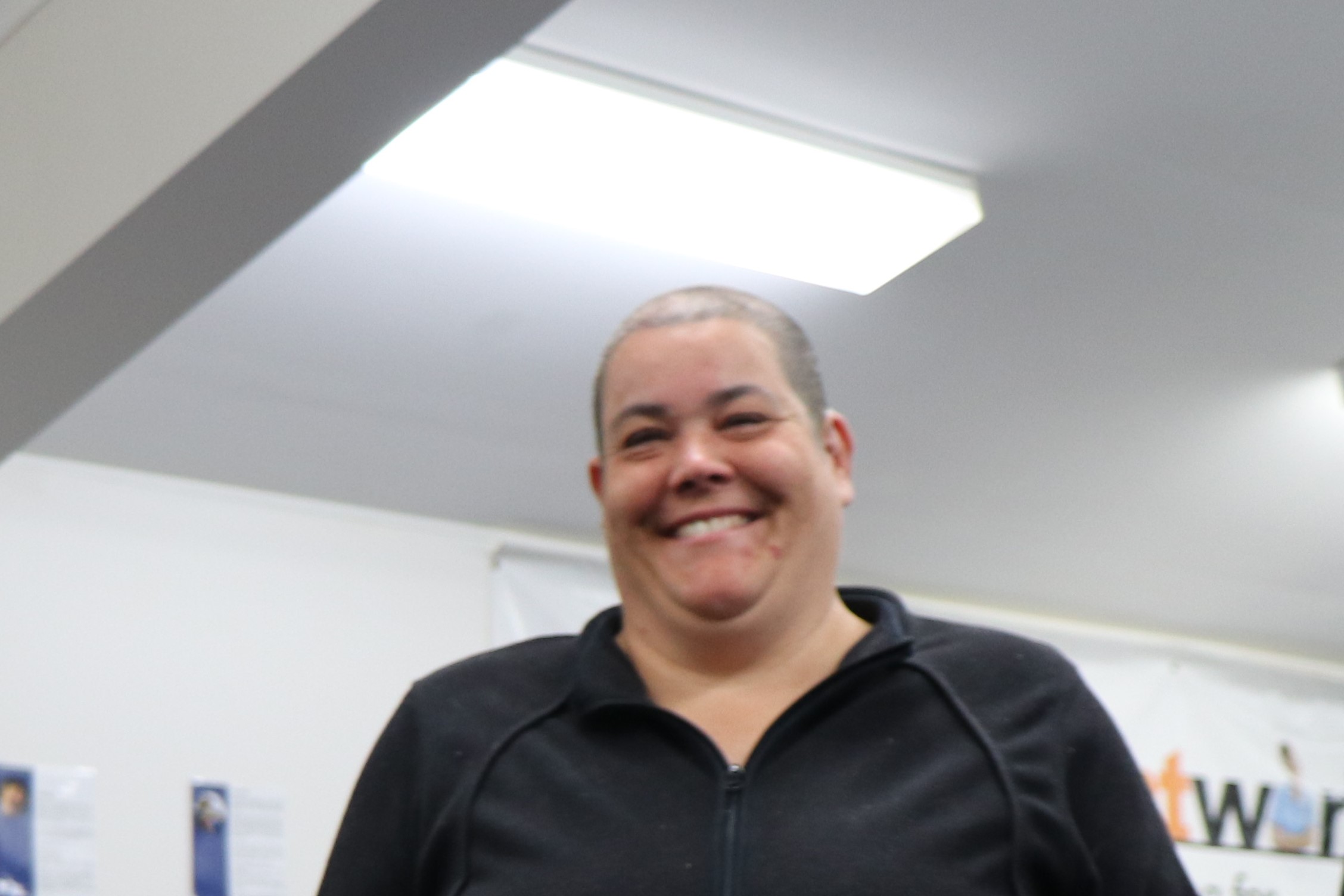 Julie Clifton
Peer Mentor
Hi, my name is Julie Clifton. I have lived experiences of Spatial Processing Disorders (hearing impairment) and Intellectual disability also I have a passion for helping people with disability to achieve their goals and live their dreams.
I'm always accepting challenges and doing different courses to gain knowledge and skills to boost my
confidence of speaking to new members of the team.
The biggest thing from being a peer mentor for me is that I learned an invaluable amount about
flexibility and patience.
As your peer mentor I can offer skills to:
• I can assist people with working on their computer from start to finish
Helping people with their exercises/stretches and assist them if they need
I love researching and learning things everyday and supporting people to access that information
I can support you to attend training and assist with understanding the content and getting familiar with other participants
Encouraging people to step out of their comfort zone and boost their confidence in social situations
My favourite things is to donate food and clothing to local charities
I have courage and am determined to never give up on anything in life.
My interest in my spare time including sewing, helping around the house, going for walk and listening to
music with lyrics.
My hobbies are playing Tenpin Bowling, variety of cards games, cricket, etc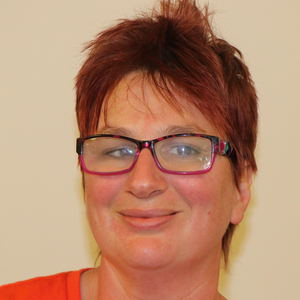 Erin Forrester
Peer Mentor
Hi, my name is Erin. I have just moved out of home to share a house with my new housemates. I love art, swimming, decorating cakes and hanging out with my friends and my dog. I love sharing my story, learning new things and getting on with things. I'm proud about moving out of home and I'm learning how to get on with my housemates. I have interview skills. I interviewed and chose my housemates. I have also learnt skills about interviewing support workers. I had a big disappointment in my life when I tried to move out of home for the first time and it didn't work out. What helped me through this tough time was my peer mentor. It took another person with intellectual disability to help me through; someone who has walked a mile in my shoes. And look at me now. Something only a few people know about me is my passion for the rights of people with disability. I'm also passionate about dogs and animal welfare.
As a mentor, I can talk with you about:
Who to talk to when you want to move out of home.
How to interview someone, I have interviewed new housemates and new support workers.
How to get a volunteer job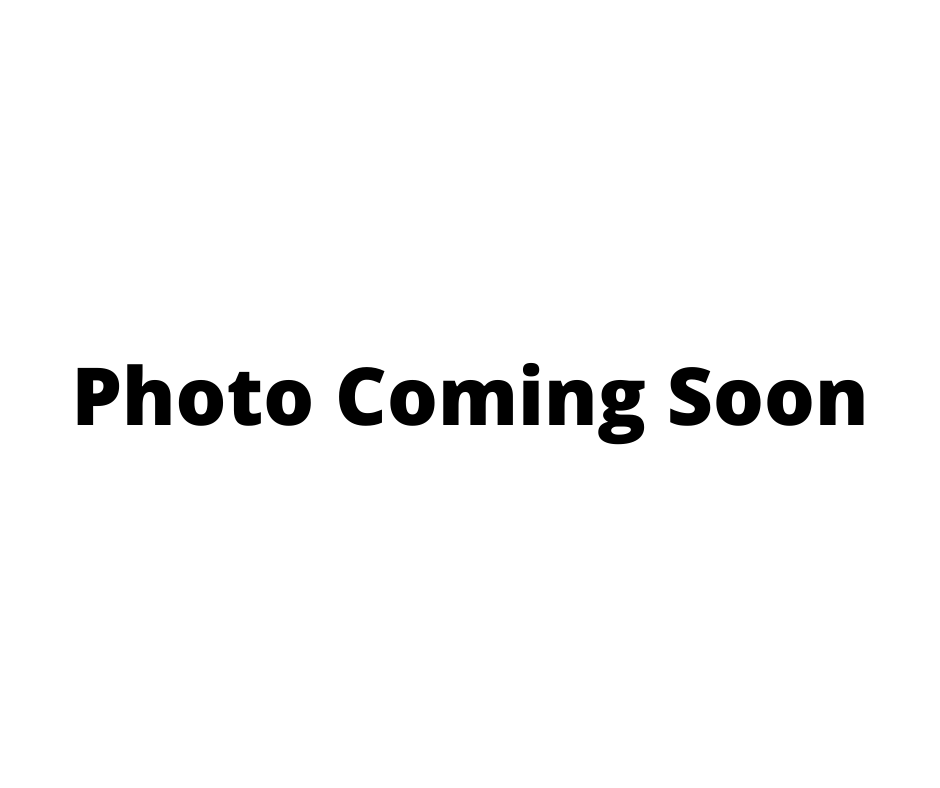 Stephen Hallinan
Peer Mentor
Our dreams inspire, but it is our actions that produce results.
Hi, I'm Stephen. It is true that I am vision and hearing impaired, but that does not limit me. I have worked in the electricity industry as an engineer and I have a wide variety of interests including amateur radio, public speaking, learning Auslan, involvement in community groups and many other activities. Curiosity, perseverance and a life-long love of learning have enriched my journey and allowed me to enjoy a good life.
Living with a disability can be challenging, and I've certainly been challenged at times in my life, but I truly believe each of us can find our own unique path toward our goals when we share our dreams, experiences and knowledge and then convert them into actions.
What do I have to share:
Life experience
Good literacy
A knowledge of public speaking
Technical competency
A love of learning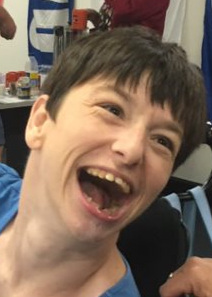 Cayt Weir
Peer Mentor
Hey!  I am Cayt . I am thirty and I have Cerebral Palsy. I am in a power chair and communicate through a communication device, however the disability in no way stops me!  
I went through mainstream school, TAFE, and am currently in my fourth and final year of social work at the University of Newcastle. 
I believe in equality and work well with people of all different backgrounds and disability. 
 For fun I like to travel, go to concerts and theatre, go out with friends and play with my puppy.  
As a mentor I offer you: 
My experiences as a person living with Cerebral Palsy 

 

My understanding that everyone with this disability is different

 

My experience with assistive technology as well my personal experience with wheelchairs, communication devices, switches, car accessibility etc. 

 

My experience of traveling with a wheelchair, hotel accessibility and flying when you have a disability

 

My skills in rostering and problem solving for managing a team of support workers

 
My expertise in navigating various education systems including mainstream public schools, TAFE and university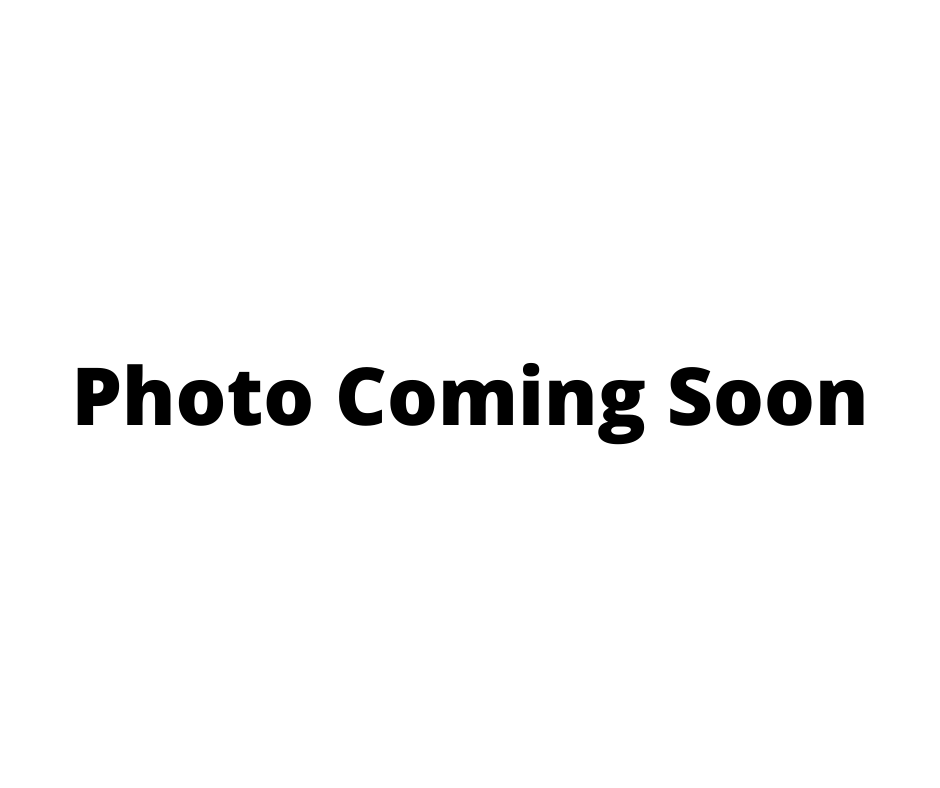 Shaylie Pryer
Peer Mentor
Hi im Shaylie! I'm a 23 year old Social work student. I value myself as a very empathetic person that always tries to understand the world from your perspective. I'm  passionate about social justice, and have a particular interest in the area of trauma, domestic violence, mental health and disability. Im also a peer with cerebral palsy, autism, and adhd. I also have experience with psychosocial disability and being in the mental health system. 
Outside of that my interests are in creative writing, reading, gaming, and film and media. 
To me expressing  yourself and shining a spotlight on your own quirks, and individuality is very important, and I hope we can work together to find the spotlight for you too. 
What I could offer you: 
A connection, a non-judgemental peer and a great sounding board for any issues or problems you might have.

 

Support navigating University

 

Support navigating NDIS

 

Inspire passion, and creativity.

 

Helping you achieving your greatest ideas and goals, and figuring out what you want your life to be.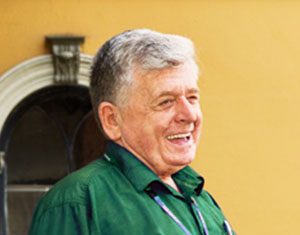 Douglas Holmes
Peer Mentor
My name is Douglas, I'm 70 years old and love Country and Western music. I retired in 2018 and currently volunteer at CDAH of a Thursday and co-facilitate CDAH Members Action Group. 
My psychosocial disability is not obvious. I have periods of hearing voices constantly gossiping in the background. Between episodes, I appear well. I choose not to take medications to stop these episodes. These events have left me with significant changes to my memory, concentration, energy, motivation, and capacity to work as a Truck Driver. 
As a mentor, I can support you to think about the best questions to ask if you have an idea that you would like to turn into a business or money-making concern that doesn't impact on your ability to receive benefits from Centrelink.    
I can also help you figure out where and how to get help if you are finding life difficult. Again, I am not a counsellor or a psychologist, but I can help you think about what might be the best way that you could get help. No one deserves to live a life where they are anxious, depressed, or in conflict, as, for the most part, help is available.  
My lived experience has blessed me with a lot of resilience and I have come to know that lilies only grow in the valleys so when times are rough the special things about life reveal themselves.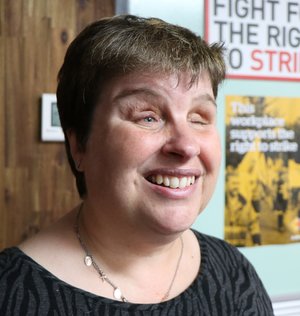 Cath Mahoney
Peer Mentor
Hi, I self-manage my NDIS package and love supporting people with disability to take up options like this so we can live our lives the way we want to.
I am blind and believe in sharing my experiences as a person with disability in order to show that what we have in common is far more than our differences.
I'd love to mentor you in:
writing skills,

telling your story

public speaking,

confident use of technology (particularly for those who are blind or have low vision)

The basics of your NDIS plan, the portal and self-managing your budget.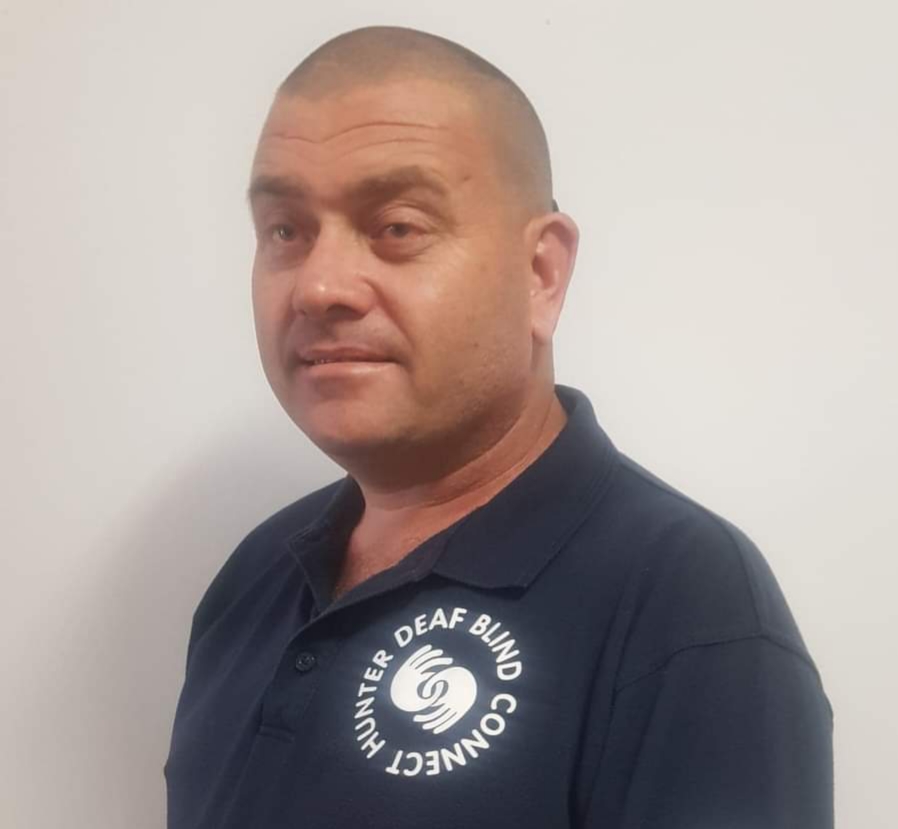 Geoff Locock
Peer Mentor
Hello my name is Geoff
I'm deafblind and a bulldogs supporter.
I live on my own in the Hunter Valley, Cessnock, paying off a mortgage.
Im an outgoing person who loves the outdoors, camping, fishing, swimming and walking my dog on the beach and I regularly attend catch up Deaf coffee groups where I promote deafblindness.
I have a pool table in my home I also enjoy a game with friends and family. I love to stir people to make them happy and smile!
Currently I am volunteering at CDAH working with DeafBlind Connect and I am committed to supporting my peers.
We have our own facebook page I work on, giving updates, organising Zoom sessions through Covid lockdown to keep connected, organise drop-in days at CDAH fortnightly to catch up over a coffee.
I organised a fundraiser where we designed a T-Shirt to raise awareness for deafblind. I have a guide dog Indy, and I use a white cane also. I use a range of technology for seeing and hearing.
As a peer mentor I can support you with:
Living independently
Travel
Cooking
Taking care of finances/How to own your own home
NDIS Self Management
Teach a range of communication styles such as tactile, Auslan, ASL, and hand over hand to build better connections.
Provide further assistance with appropriate organisations that offer support for hearing and vision loss.
Donate to us
We are an independent, collective voice committed to full inclusion and active citizenship. We are the first peer-led organisation established to prepare people for the national disability insurance scheme and we are forging new directions!
Volunteer with us
Would you like to Volunteer at CDAH?
Sign up to our eNewsletter